It doesn't matter if your hair is curly or straight. Whether your ears are small or big. That you are tall or short. Whether you live with ADHD, on the spectrum, as "simply" sizzling or as a neurotypical: YOU ARE FINE JUST THE WAY YOU ARE. Please teach this to your child as well. We can create change in the world if something changes in us and we can pass it on to our children. Then they will their children.
Basic T-shirt:

The elongated shape and the thin,

 

146 g/m2 material thickness guarantees comfortable wear.

It is made of 100% ring-spun combed cotton , with a reinforced and hemmed neckline from shoulder to shoulder. In addition, the double-stitched armhole and waist ensure excellent quality and shape retention.

Premium T-shirt:

Short-sleeved women's top, which contains 95% cotton and 5% elastane, has a material thickness of 170 g .

The cut of the t-shirt is fashionable, with a wide round neck and a double, elastic pass. The cut follows the line of the body, the waist is elongated, the edges are double-stitched.
Preparation time 5-7 days + delivery.
But if you are very clever and have bought very, very, very much from me, then I will be able to buy myself a Sipisupi printing press and then I can even deliver it to you in 1 day.
Spread the word about the mission, all parents and children involved or supporting the cause should wear a sizzling t-shirt!
Regular price
4.152 Ft
Sale price
6.290 Ft
Unit price
per
Sale
Sold out
Nem találod, amire vágysz? Írj nekem üzenetet és találunk megoldást!
View full details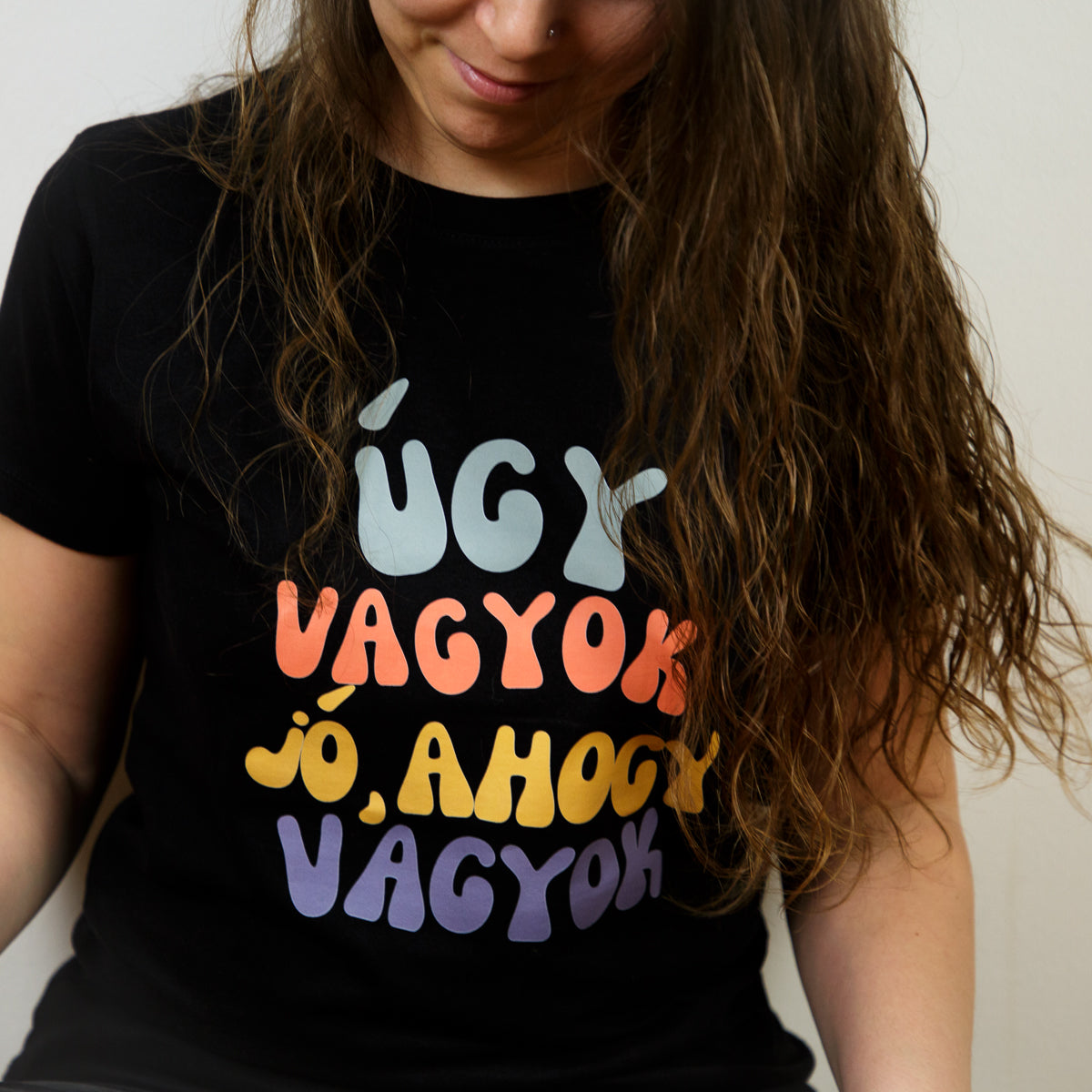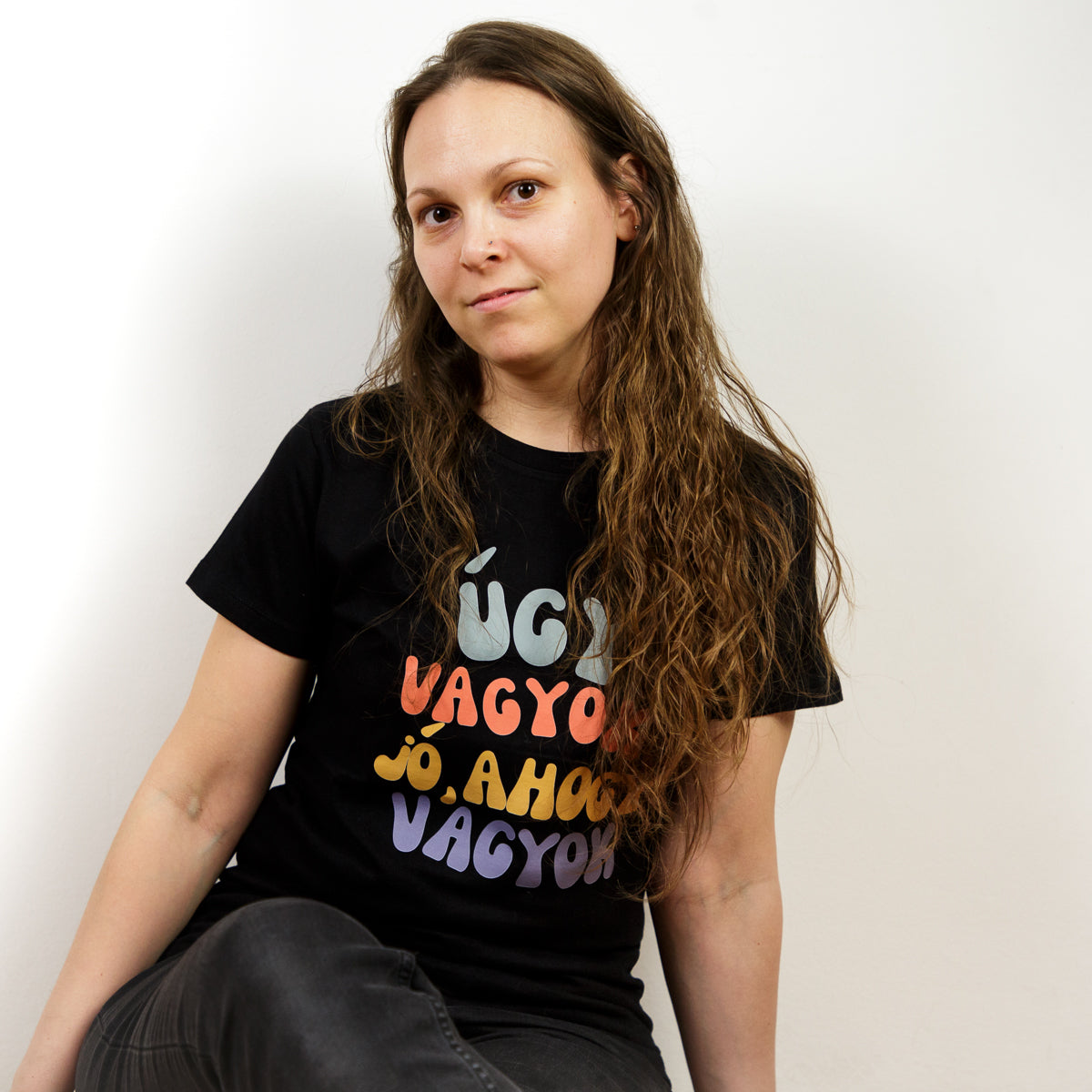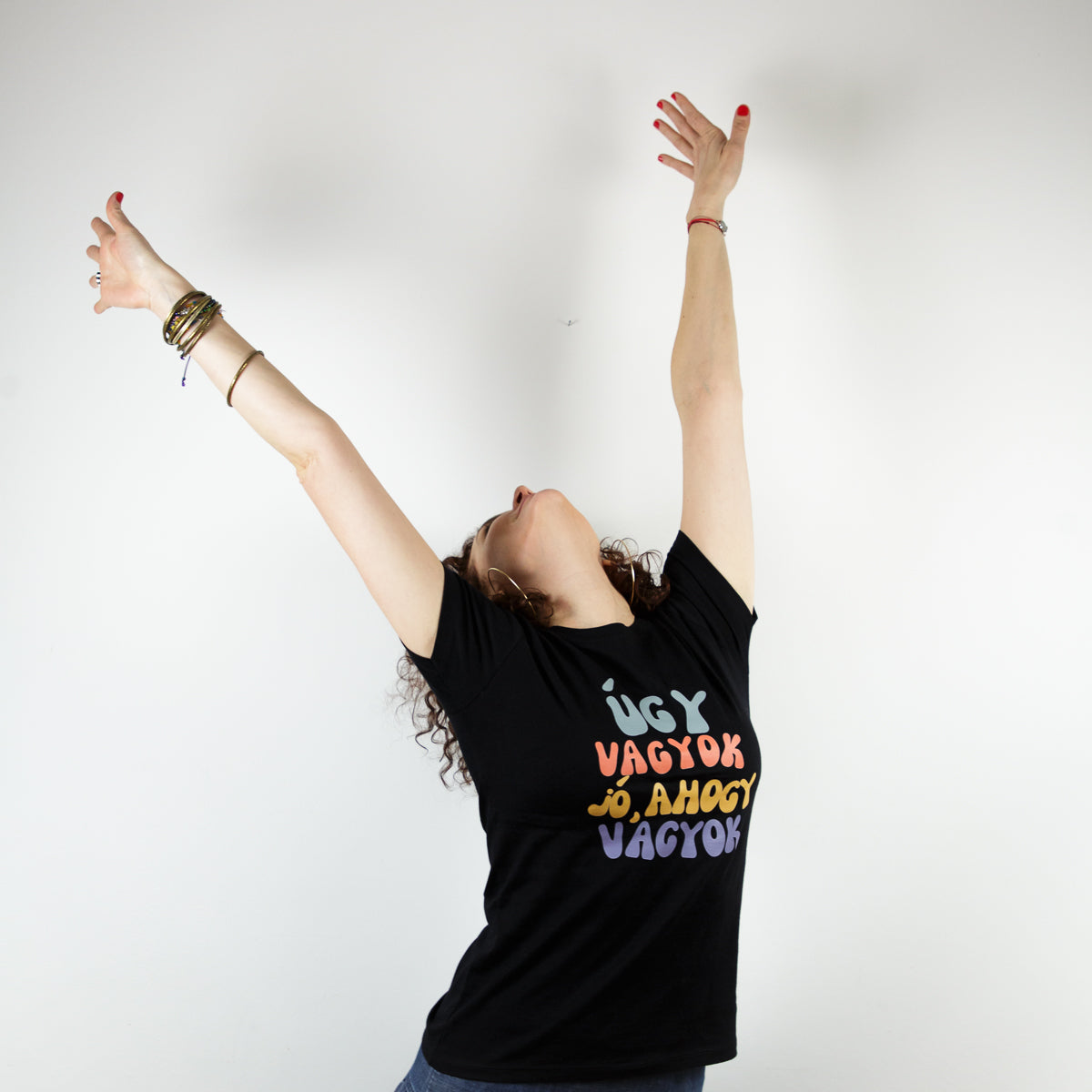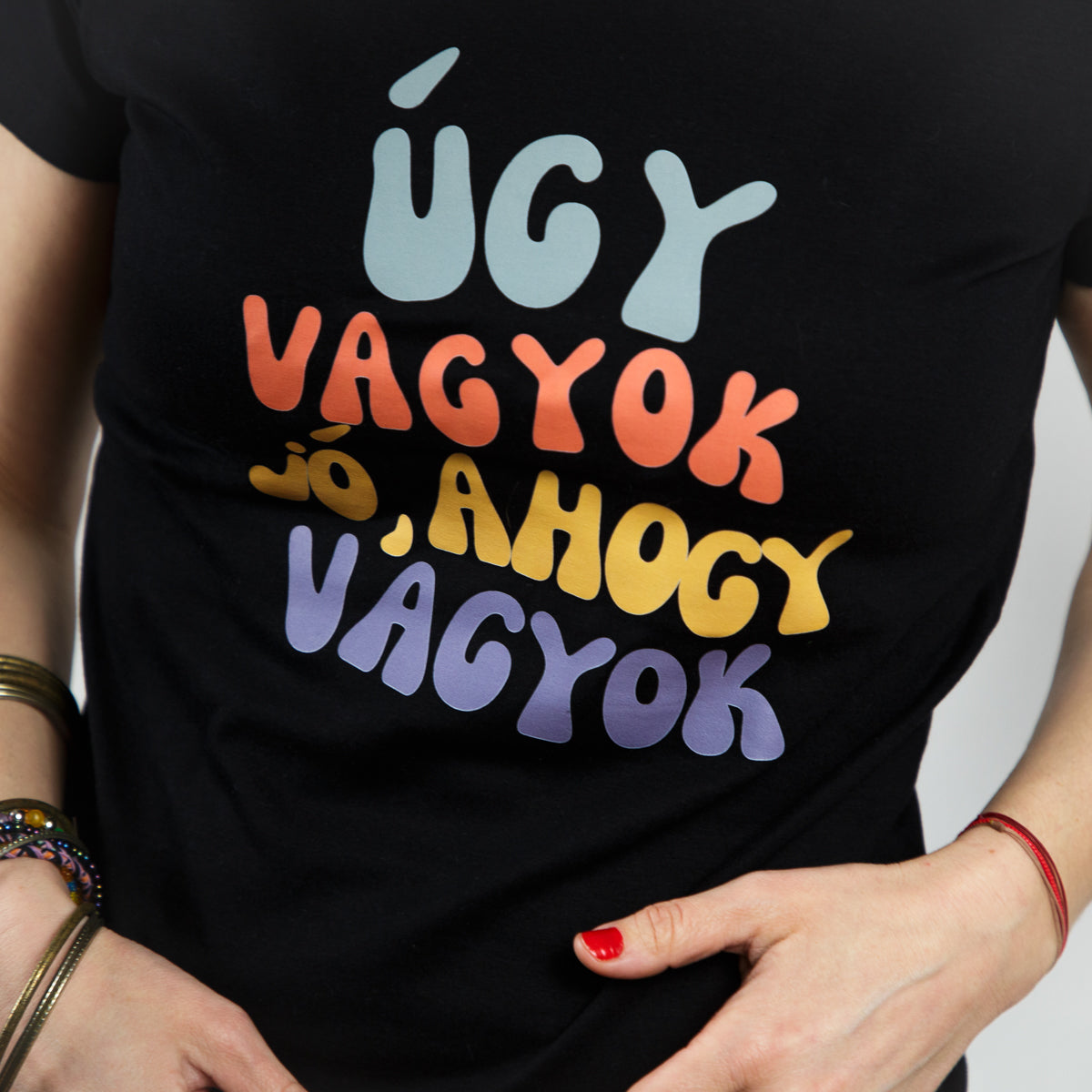 Tudj meg többet
Hogyan kapom meg a csomagot?

Személyes átvétellel a 2. kerületben, egyeztetés után: INGYENES. Az elkészülésről értesítelek emailen és akkor jössz érte, amikor neked alkalmas.
Foxpost automatába: 1 200 Ft. A Foxpost vállalt szállítási határideje feladástól számított 1-2 munkanap, a karácsonyi időszakban lehet picit több.
Foxpost házhozszállítással: 2 200 Ft. A Foxpost vállalt szállítási határideje feladástól számított 2-3 munkanap, a karácsonyi időszakban lehet picit több.
Mikor kapom meg a csomagot?

Termékeink szívvel, szeretettel és egyedileg készülnek az általad választott felirattal, termékkel, színben és a felirat elhelyezését is kiválaszthatod.

Raktáron lévő termékeink 1-2 napon belül elkészülnek és már indítjuk is hozzád.

Azonban egyelőre még nincs hangár méretű üzemünk, hogy minden színből, méretből, fazonból több darabot tartsunk készleten, így előfordulhat, hogy az általad kért terméket be kell szereznünk.

Ez akár 5-6 munkanapot is igénybe vehet + szállítási idő.

2024. januártól ez azonban fel fog gyorsulni és akár 2-3 napon belül nálad lehet a termék.

Köszönjük, hogy támogatsz minket!
Hogyan tudok fizetni?

Vásárláskor online tudsz fizetni Paypallal vagy a Stripe-on keresztül bankkártyáddal.
Banki átutalással: a termék elkészültekor küldjük a számlát, melyet kiegyenlítve már küldjük is a csomagot.
Utánvéttel: Foxpost automatába, házhozszállítással kérve az automatánál vagy a futárnál tudod kiegyenlíteni a vásárlásod végösszegét. Ennek díja 210 Ft.
Személyes átvétel esetén készpénzben, azonnali átutalással vagy bankterminálon tudsz fizetni.
Mi történik, ha nem lett jó a méret?

Bár minden terméknél megtalálod a pontos méretezést, mégis előfordulhat, hogy nem passzol a méret.

Ha ez előfordult, kérlek, jelezd nekünk és már cseréljük is neked a terméket. Ekkor megbeszéljük a részleteket: hogyan tudod visszajuttatni, mikor készül el az új termék és hogyan tudod átvenni.
Egyedi rendeléseket is fogadtok?

Amennyiben olyan kérésed lenne, amit nem találsz a webshopban, írj nekünk üzenetet és találunk rá megoldást.

Termékek színében és nagyobb méretek beszerzésében szívesen segítünk.
Meglévő feliratok másik termékre: pl. láttál egy férfias feliratot, de női termékre kéred, vagy fordítva, ennek semmi akadálya.
Meglévő feliratok gyerek pólókra és pulcsira: megoldjuk!
Egyedi feliratok rendelése: beszéljünk róla, nem zárkózunk el előle!
Kifutó termékeink feliratait egyedi kérésre és némileg hosszabb átfutási idővel el tudjuk készíteni.
Ajándékba szeretnék adni a termékeitekből. Erre milyen lehetőség van?

Ajándékutalványunk digitális és kártya formátumban készül.
Ha ajándékba küldenéd a terméket, jelezd a megrendelésnél a MEGJEGYZÉS MEZŐBEN. Megrendeléskor figyelj arra, hogy a számlázási adatoknál a saját adataidat add meg, szállítási címhez és telefonszámhoz pedig az ajándékozottét. (Erre fogja kapni az értesítést az automatába helyezésről vagy a futártól)
A számlát minden esetben emailen küldjük a rendeléskor megadott emailre, így a csomagban nem lesz számla.
Figyelj arra, hogy előre rendezd a vásárlás összegét online fizetéssel vagy előre utalással.
Van boltotok is, ahol megnézhetem, felpróbálhatom a termékeket?

Egyelőre még nincs. Személyesen vásárokon találkozhatsz velünk, ezzel kapcsolatban figyeld közösségi csatornáinkat.

Ha mindenképpen szeretnél méretet próbálni, színt választani, akkor keress minket elérhetőségeinken és találunk megoldást! ;)